Rely on the Service Experts at McMullen Ford for Regular Car Maintenance and Repair Needs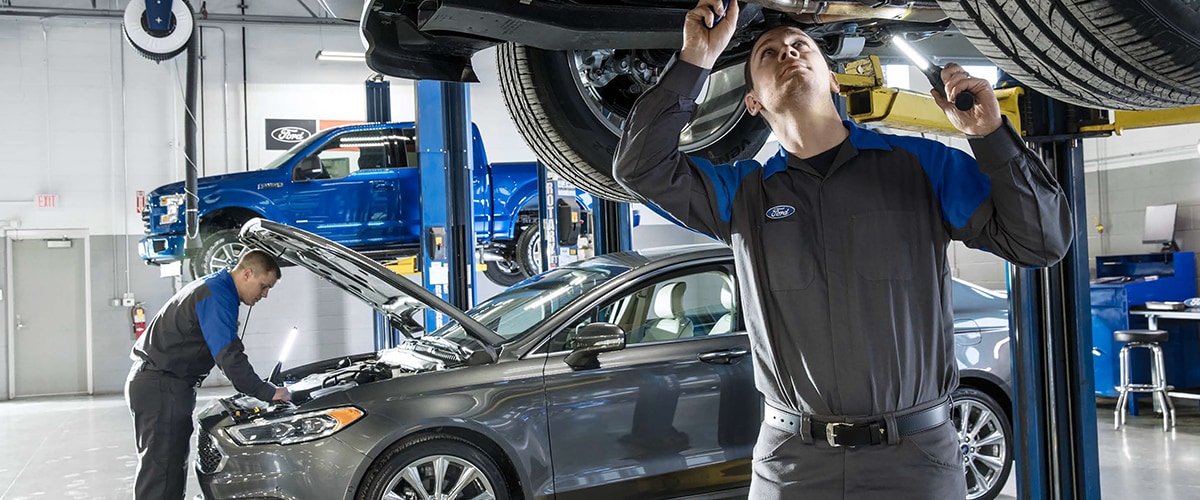 Vehicle due for its next stage of maintenance upkeep? When periodically checking in and updating your daily driver's condition, our team at McMullen Ford recommends relying on the professionals. And the team of factory-trained technicians featured inside our Ford service center certainly meet this description, helping you maximize the ownership experience to appreciate every moment spent in a driver's seat position.
We Service Every Make and Model
Regardless of OEM, our certified mechanics are happy to complete general service on any trucks, sedans, SUVs, hatchbacks and vans that stop into our facilities. This flexibility ensures that pre-owned shoppers and drivers new to the area are thoughtfully accommodated throughout their respective ownership experiences.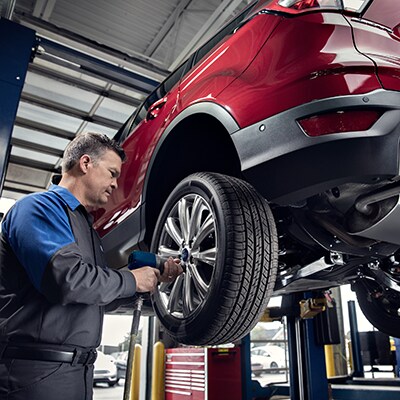 Types of Services our Technicians Manage
Servicing at our Ford dealership in Council Bluffs covers the following areas of your vehicle:
Vehicle checkup report
Tires
Oil change & Essential Maintenance
Brakes
Batteries
Air conditioning system
Belts & hoses
Wiper blades
Lamps & bulbs
Alternators & electrical system
Alignments
Transmission service
Suspension & steering
Cooling system
Offering Comprehensive Engine Diagnostic Service
Dealing with issues under the hood? Our service team can run engine diagnostics using cutting-edge equipment to assess what potential problems exist. From here, these technicians will tune-up accordingly, replace components with genuine auto parts, install new spark plugs, and complete meticulous repairs as needed to ensure your vehicle's engine is functioning at peak capacity.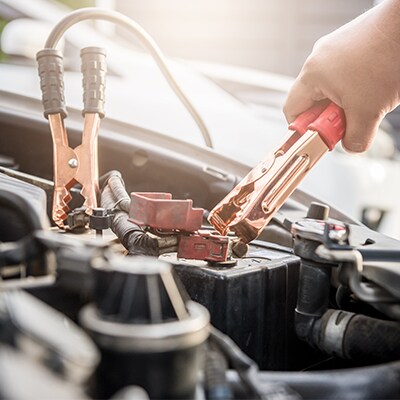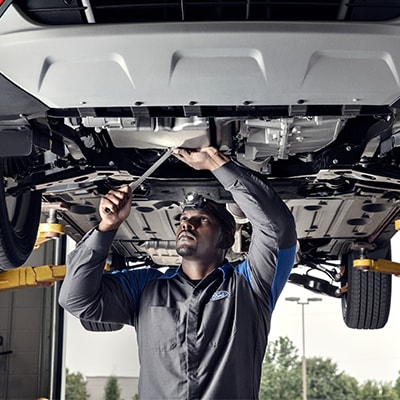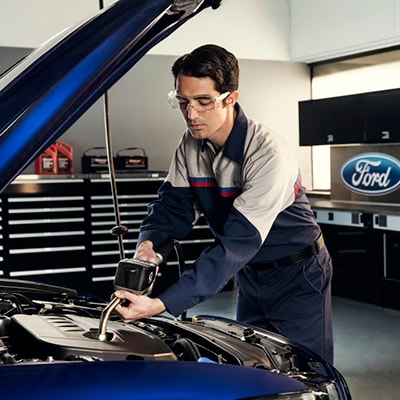 Providing Free Rideshare Inspections for Uber and Lyft
Do you operate a certified Uber or Lyft vehicle? Stop by for a free rideshare inspection to keep your mobile business running smoothly! Our team is happy to check in on your car and its current service needs.
Schedule your Next Appointment at our Council Bluffs, IA Ford Service Center
For reliable, trusted service you can count on, choose the factory-trained service experts at McMullen Ford for your next maintenance and repair appointment. Schedule at our Ford service center today and stop by our Council Bluffs dealer location soon!
Hours
Monday

7am-6pm

Tuesday

7am-6pm

Wednesday

7am-6pm

Thursday

7am-6pm

Friday

7am-6pm

Saturday

8am-12pm

Sunday

Closed