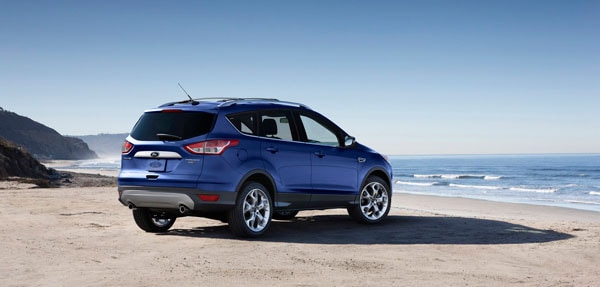 If you have some big plans for your spring break this year that include a road trip, you need to get your car ready for the road ahead.
Before you pack your bags
and hit the road, read these tips to make sure your vacation isn't ruined by car trouble before it can even get started.
Tires: Look for signs of wear like cracks and bulges. In addition, make sure your tread is not running too low. Don't lose out on vacation time by having to change a flat tire.
Fluids and filters: Schedule a service appointment at McMullen Ford to get all of your fluids checked and topped off. A new filter, if needed, will help keep things running smoothly.
Lights: Make sure all of your exterior lights are working. You want to be able to see and have other drivers see you while driving at night, and you wouldn't want to be stopped for having a broken bulb.
Brakes: You don't want your brakes to fail while you are out on the road. Have them inspected to make sure they have enough life left. If you hear any squealing or are having trouble stopping, schedule an appointment today.
Battery: Check your battery and look for signs of corrosion. Make sure the terminals are clean and the cables are properly connected.
If these are all boxes that you need checked before you can get your spring break getaway underway, you'll be relieved to learn that they're all easily and quickly accomplished with a trip to McMullen Ford.
Our service team
will do their best to help ensure that your spring break is a memorable one for the right reasons.